BODY PSYCHOLOGY YOGA THERAPY CONSULTATIONS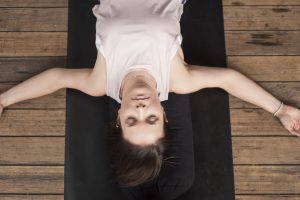 Private body psychology yoga therapy consultations are a powerful and nurturing way to help release past experiences, injuries, illnesses and constrictions in your body and mind.
Through the teachings and applications of Yoga poses, meditation, philosophy and sound, Emily can help guide you to heal your body and mind of past experiences or dis-ease in your body mind to help you towards living a life of abundance and happiness
Beneficial for those experiencing:
Injuries or dis-ease in their body or mind
Stress
Anxiety
Depression
Insomnia
Post Traumatic Stress Disorder (PTSD)
About Emily May
Emily is a passionate Yin Yoga, Body Psychology Yoga Therapy and Yoga Nidra (sleep based meditation) teacher who has trained with some of the world's leading teachers.
With a mindfulness focus, Emily supports and guides her students to create profound shifts and healings from within to shift long held emotions and experiences from their bodies; helping set them on a path to health.
Emily authentically understands chronic illness having spent her teenage years in a wheelchair and is passionate about helping others overcome dis-ease in their bodies and minds towards living a life of health and happiness.
Testimonial
"I knew I needed something to heal my body after surgery and a fair bit of emotional trauma had left me feeling "stuck". I really wanted to let that go and move through it but wasn't sure how to do that. Body Psychology consultations with Emily has been a revelation.
She has a thoughtful and supportive approach that has created the space for deep healing and insight – sometimes bringing tears and long buried emotions rippling to the surface and out of my body and just as often profound relaxation and happiness. 
Emily has been kind, nurturing and totally switched on to my needs through these sessions, whether that's pushing and guiding or stepping back and allowing me to process and feel in my own time. I've loved the genuine support and care from her. I'm left with a quiet confidence and sense of grounded calm that I didn't realise was possible."
– Ferdi, Seddon
To book your own session, please email mayyoga@outlook.com