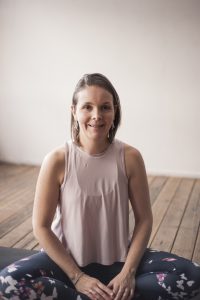 Immerse yourself in yoga therapy, sound healing and yoga nidra
As the new year begins it's time to release the shackles of the past and prepare for the year ahead. Join Emily for a deeply explorative, healing and immersive 2.5 hours delving deep within to release long held emotions and past experiences and anxiety through this yoga and meditation practice.
Using a combination of body psychology and yoga therapy techniques, healing sounds and a guided Yoga Nidra, Emily will take you on a journey through the chakras (energy centres) to help you shift from thinking and doing to feeling and being in the present. You'll journey deep within the body-mind complex to discover how to release long held tensions, attachments and constrictions, which can manifest as anxiety, depression, insomnia, PTSD and stress.
We'll finish with tea and refreshments.
This yoga and mediation immersion is particularly beneficial for anyone with:
• a curiosity about the chakras and how to heal their body and mind using ancient Yogic principles
• physical injuries or illnesses
• insominia, anxiety, depression, PTSD or stress
When: Saturday 2nd February 3-5:30pm
Where: Westside Yoga, Seddon
Investment: $45
* Limited numbers – BOOKINGS essential