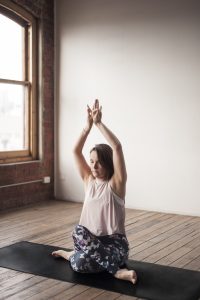 Join Emily for this educational and experiential 2.5 hour immersion and learn how to transform your life from the inside-out.
Learn how to shift from thinking and doing to feeling and being in the present. Through ancient science based teachings and physical application, Emily will show you how to heal the body and live a life of abundance and happiness. You'll journey deep within the body-mind complex and discover how to release long held tensions, attachments and constrictions. End with a lovely guided Yoga Nidra meditation to help bring your body back to homeostasis…relax, restore and rejuvenate.
This immersion is particularly beneficial for anyone with:
a curiosity to heal their body and mind using ancient Yogic principles
physical injuries or illnesses
insomnia, anxiety, depression, PTSD or stressed
When: Sunday 5 May 1:30 – 4:00pm
Where: The Retreat Yoga, Camberwell
Bookings:Limited numbers – BOOKINGS essential!